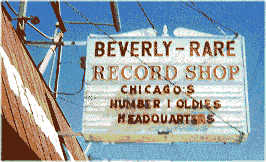 Beverly Records,
South Western Ave.'s Landmark for Years



Sad news, Beverly Records founders, Christine "Mrs. Dee" Dreznes, passed away June 21st from complications of pneumonia. And John "Mr. Dee" Dreznes passed away Oct 18. They are together again in Heaven and their lives were long and blessed and we'll miss them very much.
Sign Mrs. Dee's Guestbook
Sign Mr. Dee's Guestbook
Beverly Records had humble beginnings as a small gift/novelty/record
store in 1967. John Dreznes bought the store for his wife, Christine,
so that, in his words, "I could keep track of her." --But she didn't
need much keeping track of over the years, as Mrs. Dreznes helped
the small store at 11612 S. Western in Chicago bloom into a vibrant
record search center that's served thousands and thousands
across the country since....

---
"Mrs. D" turned 87!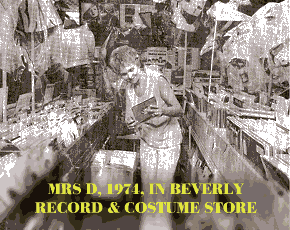 In the early years, Christine Dreznes, "didn't know the Monkees
from the Beatles," as she puts it. --But she helped expand the record
business into 4 stores in the 70 and 80s...which have since been
consolidated into a single location on S.Western Avenue. Though she's
turned "87" last Nov.19th, Mrs. D. still keeps herself in the business...
as her husband, John, and sons, Jack and Randy, along with grandson
Johnnie, carry on the bulk of the Beverly Records family tradition.

A Little More About Us